AOA pour Fionna Solenzare lors du tournoi de la Couronne Mai 2006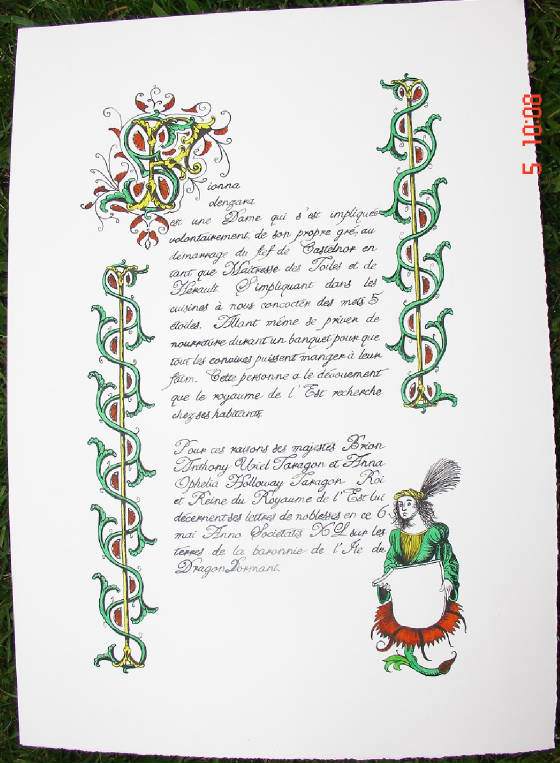 AOA en Rune Embossé pour Anneke of Flekkeroy, GNEW, Juil 2006
Then The Crowns of the East spoke:

"Behold Anneke of Flekkeroy,
Maker of glass, teacher of many.
Artisans add beauty to these lands,
Skills get passed through generations,
We see this skill and beauty here, today.
But she is more than this to Us,
her bow is strong, her aim is true.
She guides others to take up arms
she shares these strengths."

Then the Great King Brion
and His Queen Anna
brought forth a parchment
and in runes were written nobility
letters of arms
and They spoke:

"Behold Lady Anneke,
Now noble in Our eyes
rejoice in her glory!"
It was the fifth of July upon the fields of War
in Malagentia in this our year AS XLI
and we did celebrate!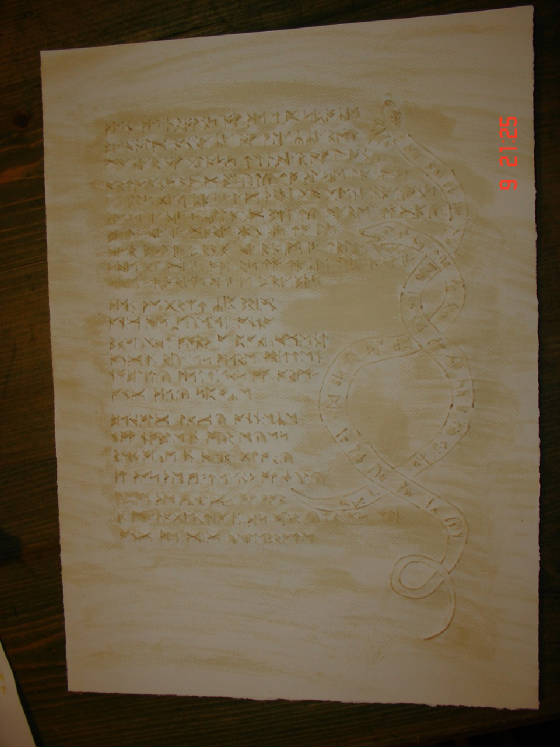 Embossé inversé et colorer avec caffé